Understanding the Different Types of Boat Loans Available
Tuesday, January 31, 2023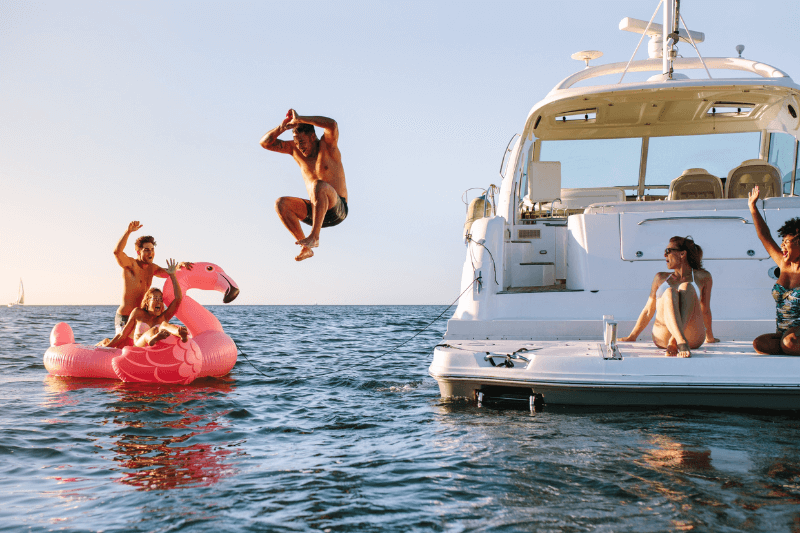 Understanding the Types of Boat Loans Available
At Boatloan.com, powered by Intercoastal Financial Group, we help customers navigate the many financing options available, and have access to the most competitive programs on the market. Over 30+ years, we have built a reputation as the industry leader in delivering the best and most unique types of boat and RV loans in the market.
Here are the various boat loan options we offer:
Secured Loan: This is a loan that is secured by the boat you are purchasing whether it is from a private individual, dealership, or broker. Secured loans typically have the best interest rates and more flexible terms than unsecured loans.
Business/LLC & Trusts: Personal guarantors are required with loans including a business, limited liability corporation (LLC), or irrevocable trust. All parties guaranteeing the loan are required to be in the entity. Your loan agent can assist you with documents needed to process a loan application with select lenders accepting these types of loans.
Construction Loan: We are one of the only companies to offer this loan option! Construction loans are available if you have ordered a vessel and want to finance through the phases of the building process, instead of paying cash. Payment (or draws) are managed directly with you and the manufacturer based on your contract. Contact one of our loan agents to determine if your manufacturer qualifies and obtain additional information.
Canadian Citizens: We can process loans for Canadian citizens that may or may not have a residence in the US. Obtaining a boat loan has never been easier when working with one of our loan agents.
Every client is unique as well as their financial situation. Our agents will review all aspects of your application and place your loan with the right lender. It is our commitment to outstanding service and our industry expertise that will make your boat loan financing experience memorable.
It's time to get out on the water. Submit your loan application today!
Apply for a Boat Loan with Intercoastal Financial Group
When ready, apply for your boat loan at Intercoastal Financial Group. Use our convenient and secure online boat loan application or call us at: 1 (800) 690-5626.
Our headquarters are in Ft. Pierce, Florida. Our loan agents are strategically located throughout the US and looking forward to the opportunity to assist you.
Disclaimer
The information provided by Intercoastal Financial Group ("we," "us," or "our") on http://www.boatloan.com (the "Site") is for general informational purposes only. All information on the Site is provided in good faith, however we make no representation or warranty of any kind, express or implied, regarding the accuracy, adequacy, validity, reliability, availability, or completeness of any information on the Site. UNDER NO CIRCUMSTANCE SHALL WE HAVE ANY LIABILITY TO YOU FOR ANY LOSS OR DAMAGE OF ANY KIND INCURRED AS A RESULT OF THE USE OF THE SITE OR RELIANCE ON ANY INFORMATION PROVIDED ON THE SITE. YOUR USE OF THE SITE AND YOUR RELIANCE ON ANY INFORMATION ON THE SITE IS SOLELY AT YOUR OWN RISK.
The Site cannot and does not contain financial advice. The financial information is provided for general informational and educational purposes only and is not a substitute for professional advice. Accordingly, before taking any actions based upon such information, we encourage you to consult with the appropriate professionals. We do not provide any kind of financial advice. THE USE OR RELIANCE OF ANY INFORMATION CONTAINED ON THE SITE IS SOLELY AT YOUR OWN RISK.
Customer Reviews
See what our customers have to say in independent reviews powered by Trustpilot.