Getting a Boat Loan in Florida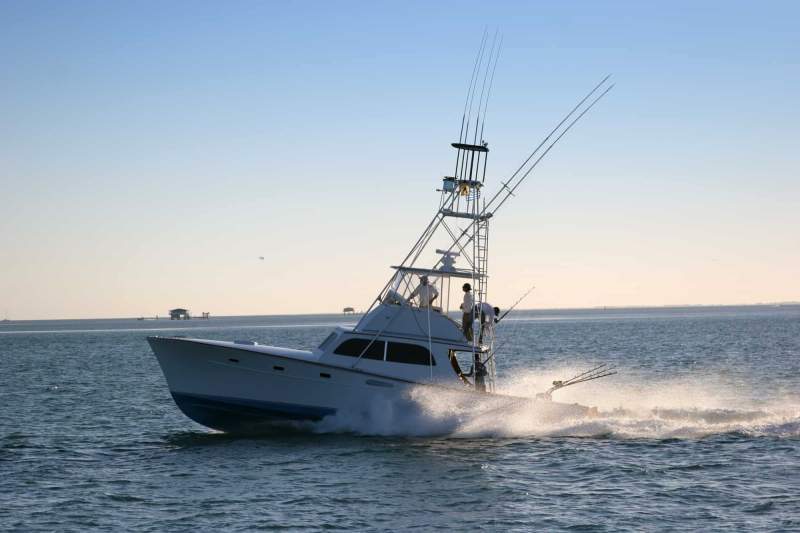 Getting a Boat Loan in Florida
If you live in Florida, few activities compare to being out on the water, especially in your own boat. If you've always dreamed of becoming a boat owner but find the loan process intimidating, our team at Intercoastal Financial Group offers this crucial guide.
Whether your marine dreams center around an 18' bass boat, a 24' ski boat, 32' fishing boat, or a 45' cabin cruiser, you'll likely pursue your boat ownership dreams via lender financing. Before comparing boat loans in Florida, read this helpful guide for some essential tips and information, including standard eligibility requirements, affordability considerations, and more.
Am I Eligible for a Boat Loan in Florida?
As with home and auto loans, banks and other lenders enforce specific requirements for boat loans. They use information like your credit report and debt-to-income ratio to help determine the risk of lending you money.
Before you make your new boat purchase, consider the following factors that lenders use to establish whether or not a borrower qualifies for a loan:
Credit Report
Getting boat loans in Florida requires several factors found in your credit report. Having a high enough credit score, number of trade lines, having comparable credit and limited revolving credit.
Credit utilization. Your credit takes a hit when outstanding balances exceed 30 percent of your total credit limit. You can raise your credit score by paying down these high account balances and keeping your credit utilization below 30 percent.
Credit history. Applicants with little to no credit history may not be eligible for a boat loan. Building credit history means properly managing long-term lines of credit for a minimum of 24 months with at least a single loan amount that exceeds the amount for which you are currently applying.
Payment history. If you frequently miss debt payments or fail to pay on time, your credit score may suffer. Improve your payment history by making every debt payment on time.
Credit accounts. Credit scores improve when borrowers have a variety of account types on their credit reports but high revolving credit will lower chances of loan approval. For example, a decent mix may include credit cards, a mortgage, an auto loan, a personal loan, and more.
Credit scores have a wide range … having over 800 will allow the lowest rates to be offered while under 700 will limit which bank may consider the loan as well as much higher rates should be expected..
Depending on the loan offer and lender, you may find lower or higher credit score standards. For example, borrowers with higher credit scores tend to benefit from lower interest rates and APRs.
Debt-to-Income Ratio
Lenders use your debt-to-income ratio to help determine your eligibility for a boat loan. In general, they want to see percentages below 25 percent without including the potential new boat loan being applied for.
Follow these steps to calculate your debt-to-income ratio:
Calculate the sum of your monthly debt payments. These include rent or mortgage, car, student loan, personal loan, and credit card payments. Do not include charges for utilities, cable, or internet as these are expenses, not debts.
Determine your gross monthly income, which is how much you make per month before your employer takes deductions and taxes. You can find this number by looking at your pay stubs or multiplying your hourly wage by the number of hours you work in one month.
Divide your total monthly debt by your gross monthly income. Multiply the answer by 100 to get your percentage.
For example, a borrower with $2,500 in monthly debt payments and $10,000 in gross monthly income has a DTI ratio of 25 percent.
The lower the percentage, the lower your debt compared to your income, and the more likely you will qualify for a loan.
Employment Stability
Lenders use more than your credit score and debt-to-income ratio to determine the risk of giving you a loan. They also consider your employment stability because this represents your method for paying off the loan. In general, banks look for 24 months of stable employment and residence. Lenders may require information on previous employment, residence or both. They also may require recent pay stubs as proof of employment.
Can I Afford a Boat Loan?
For many, boats represent recreational luxury purchases made to enjoy life fully on the Florida peninsula. As marine enthusiasts, our team understands the draw of Florida's waterways, but the last thing you want is to end up with an unmanageable monthly loan payment.
Consider the following costs to ensure that you can afford your boat loan:
Loan down payment: The majority of boat loan lenders require down payments of at least 10 percent. Larger loans may require 15 - 20% down. Consider the cost of making a down payment within the budget you're considering for your new boat.
Initial loan costs: In considering whether or not you can afford a boat loan, remember to take into account the loan's initial costs. Consider potential lender fees, all taxes, insurance and closing costs in your budgeting to avoid unpleasant surprises.
Ongoing boat ownership costs: Owning a boat requires more than initial costs. We also encourage you to consider the costs of regular maintenance, repairs, fuel, docking/storage, and equipment before looking into boat loans in Florida.
Where Can I Get a Boat Loan in Florida?
You may decide to finance your boat through a marine-centered financial group like Intercoastal Financial Group.
Marine Finance Specialists
Some financial groups specialize in specific types of loans, and these specialists may provide more streamlined service because they have relevant industry knowledge and experience. For example, our team at Intercoastal Financial Group specializes in boat loans in Florida, with more than three decades of marine experience.
What Are the Steps to Getting a Boat Loan?
The boat loan process looks similar regardless of which bank or lender does your financing. Follow these six steps for a quick and straightforward boat loan process:
1. Determine Your Budget
Borrowers should investigate their current financial situations before seeking boat loans in Florida. Ask yourself: How much debt do I currently have, and what is my debt-to-income ratio? How much money do I have left over after paying all my monthly bills, and will an additional loan payment fit comfortably into my current finances?
You may find that you can answer all these questions confidently, or you may decide to shop for more affordable boat models or try to build up your credit before continuing with the boat loan process.
2. Explore Affordable Boats
Once you know how much you can afford, start shopping for your new watercraft. Compare similarly-priced boats within your budget to find the one that most meets your needs and desires. If your ideal make and model exceed your established budget, consider how you can reduce your expenses or explore other boats that check off most, if not all, of your boxes.
3. Get a Monthly Payment Estimate
With a boat in mind, you can use the boat's cost, estimated interest rate, and potential loan term to estimate your monthly payments using our boat loan calculator. Plug in your numbers and our calculator will provide a projected monthly payment and total loan amount with interest. Use this estimated payment to reevaluate your budget.
4. Apply for a Boat Loan
Submit your application here on our web. Some typical application information includes your date of birth, Social Security number, phone number, and employment information. Once your application is received, one of IFG's Loan Officers will reach out and discuss your options, the process and answer any of your questions. Applications will then be underwritten by IFG's Loan Officer, submitted to the appropriate bank that best meets your needs , and a response is received within a couple hours normally.
Apply for a Boat Loan with Intercoastal Financial Group
If you're ready to apply for a boat loan, consider our financing services at Intercoastal Financial Group. We have more than 30 years of marine financing experience and work with 18 recreational financing banks located all over the country.
Our loan officers assist our customers in finding their ideal boat loan by providing expert advice, superior service and quick turnaround. Use our convenient online boat loan application to apply for boat financing, and we'll show you why our clients love working with us.
Ready to discuss your boat loan needs? Call and speak to an agent at 1-888-690-5626 or contact us here.
Disclaimer
The information provided by Intercoastal Financial Group ("we," "us," or "our") on http://www.boatloan.com (the "Site") is for general informational purposes only. All information on the Site is provided in good faith, however we make no representation or warranty of any kind, express or implied, regarding the accuracy, adequacy, validity, reliability, availability, or completeness of any information on the Site. UNDER NO CIRCUMSTANCE SHALL WE HAVE ANY LIABILITY TO YOU FOR ANY LOSS OR DAMAGE OF ANY KIND INCURRED AS A RESULT OF THE USE OF THE SITE OR RELIANCE ON ANY INFORMATION PROVIDED ON THE SITE. YOUR USE OF THE SITE AND YOUR RELIANCE ON ANY INFORMATION ON THE SITE IS SOLELY AT YOUR OWN RISK.
The Site cannot and does not contain financial advice. The financial information is provided for general informational and educational purposes only and is not a substitute for professional advice. Accordingly, before taking any actions based upon such information, we encourage you to consult with the appropriate professionals. We do not provide any kind of financial advice. THE USE OR RELIANCE OF ANY INFORMATION CONTAINED ON THE SITE IS SOLELY AT YOUR OWN RISK.
Customer Reviews
See what our customers have to say in independent reviews powered by Trustpilot.