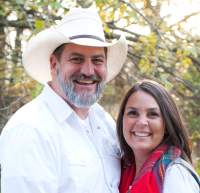 Michael & Lidia Hunt
Michael grew up in a boating household, and spent his childhood on the water of North Texas lakes. He entered the Recreation Lending industry in 2000 while he was living in Tampa, FL and has been financing peoples dreams for over two decades. Michael has served in positions on the dealership side of finance, as well as the banking side of recreational finance. This experience gives him a unique view on how to best serve his customers when financing a boat, Yacht, or RV. Lidia entered the family business in 2018. Her years in nursing placement and credentialing gave her a unique attention to detail that serves her well in Finance. Mike and Lidia currently reside in Texas, serving the recreational needs of customers for the Southwest Region as a husband and wife team.
Customer Reviews
See what our customers have to say in independent reviews powered by Trustpilot.