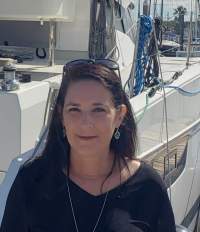 Texas and Gulf Coast
Julie Gaines
As an active member of the boating community, Julie Gaines is a member of the lending professionals with Intercoastal Financial Group, assisting boating and RV enthusiasts with a variety of loan options.
With over 20 years in the commercial banking business including Treasury Management and developing banking applications, her goal is to provide borrowers with solutions to their loan requirements.
Her passion is in sailing the Gulf Coast area where she owns a sailing catamaran with her husband Craig and scuba diving at worldwide locations. It is her desire to help others live the same dream.