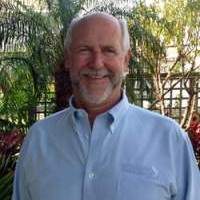 Greg Allison
A proven industry leader serving the Gulf Coast boating community for more the 25 years, Greg Allison is The Source for Marine and RV financing. As Texas Regional Manager for Intercoastal Financial Group LLC, Greg's vast experience and knowledge stems from years in the boating world with an emphasis on Customer Service.
Greg spent his early years as a Licensed Captain with a successful Yacht Charter and Brokerage company in the 1980s – specializing in transports to and from the Caribbean ‐ then nearly 20 years as General Manager in sales and service of both Power and Sailboats for an award‐winning Yacht Dealer serving the Texas and Florida Gulf Coasts.
In finance since 2007, Greg knows his years working with both lenders and customers have given him a unique perspective in helping You achieve Your dream of boat ownership.
Greg's contribution to his industry includes more than 20 years service to the Gulf Coast Yacht Broker's Association and the Boating Trades Association of Metropolitan Houston. Greg is currently working with the Bay Area ‐ Houston Economic Partnership and the Greater Clear Lake Chamber of Commerce, hoping to achieve more boater‐friendly laws within the state legislature.
To Greg and his wife, Glynda, boating is more than a job. As an avid sailor and boat owner, Greg talks the talk and walks the walk – Whether sailing a regatta, or cruising the canals, his life is boating. And, since the 2008 purchase of a travel trailer, Greg's life centers on the best of ALL worlds. So, if you're looking to expand your horizons with a purchase of a boat or RV, Greg knows how to help You achieve Your Dream.