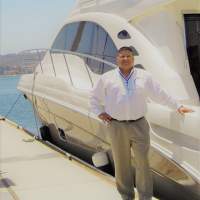 Reuben Trujillo
Reuben is an expert in Marine Finance. His goal is to help you finance your boating dreams, while meeting your personal financial needs. He brings integrity and attention to detail, which simplifies the process for his customers and gets them on the water in no time.
Reuben has 20 years of diverse experience working in the boating industry, including
5 years as a Sr. Business Mgr. at One Water Marine, with a service area of 70 locations. He was a Top-Gun Business Mgr. for Marine Max for over 11 years and has financed a vast range of boats, from fishing to yachting and everything in between. He has enjoyed training over 50 Business Managers throughout his professional career.
Reuben and his family have made Georgia their home for the past 6 years, after relocating from the Rocky Mountain region. Throughout his life, Reuben has enjoyed competitive sports including Football, Boxing, Tennis and Softball, as well as boating and fishing. He earned a Bachelor's Degree from Colorado Mesa University and maintains his connections to Western Colorado.
Satisfied customers and dealers continue to trust his vast knowledge of the finance industry. If you want to be sure you are ready for a boat, contact Reuben to get all of your financial questions answered.
Customer Reviews
See what our customers have to say in independent reviews powered by Trustpilot.